OUR DIFFERENTIATORS
WE'RE IN IT FOR GOOD
Toxin And Dioxin - Free

Non-Bleached And Fragrance - Free

Super Absorbent

Creates Less Carbon Footprint

95% Biodegradable

CHOICES THAT MAKE ALL THE DIFFERENCE.

Period is a dirty word. Sadly, the industry even dirtier. What does that really mean?

Sanitary napkins are made entirely of synthetic materials and plastic that take over 400 to 500 years for the environment to break down. With over 3,000 to 5,000 napkins used over a lifetime of a woman, this means a basic sanitary napkin used perhaps 130 years ago is still around.

Because Sanitary Napkins are classified under the category 'medical products' companies are exempt from listing their ingredients. A generic napkin is created using cotton, harmful dioxins, toxins and plastic. Conventional cotton is grown using insecticides and pesticides that don't just put our health at risk but also endanger the ecosystems around them whilst pulling on vast amount of resources.

When we began our research, we wanted to create a product that was as good for the environment as for you. Organic cotton is a much cleaner raw material than conventional cotton but it also requires a large amount of resources to produce. That's why we chose Organic Bamboo and Corn to create a cleaner, safer, more absorbent and compostable sanitary napkin.



We source our material from OEKO-TEX, OK compost, FSC, and BPI certified suppliers. We do not add anything at our end. This declaration is based on raw material supplier certificates organic certified ECOCERT # 2018-95762-2-117561-2019. BPI Certificate # 900158-2, OK Compost # 015-1726-A FSC.
Customer Reviews
07/06/2020
Abboud

United Arab Emirates
I recommend this product
Extremely satisfied
Soft , highly absorbent and really good for girls who like thin. I had problem of rashes and irritation that has completely disappeared from the day 1 I am using these pads. I have been a maxi pad user so I kept on debating whether this pad will soak enough. It took me some time to get use to these thin pads but now I know I was choosing wrong product. (maxi pads do the same job but they use to make me feel secure due to the thickness. I feel it is just a matter of time. One gets use to thin ones.
06/10/2020
Anupama L.

United Arab Emirates
Great Product
It is a great product just priced slightly higher than the market. However, since there are limited sustainable products that cater to sanitary napkins, I would say this one is a keeper. Great job you guys!
03/07/2020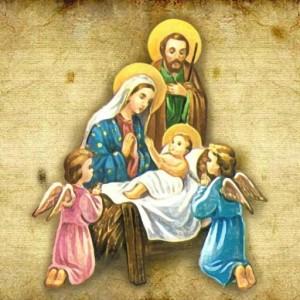 RR
Reeja R.

United Arab Emirates
Organic products
Excellent product, comfortable and most exciting is it's organic.
03/07/2020
SHIJI C.

United Arab Emirates
Excellent
Doesn't feel as if am wearing a pad. It's that soft nd light. However, the wetness can be felt nd had to change immediately.
02/08/2020
Deepti S.

United Arab Emirates
Comfortable and skin friendly
Lizzom is very comfortable, and friendly on skin thus preventing skin irritation and rashes. Would recommend to all!
01/24/2020
Vrushali I.

United Arab Emirates
Excellent
I love this product and no odour. Good for heavy flow. Thanks to lizzom team.
No irritation, absorb more, natural feel, affordable, skin friendly, comfortable. Highly recommend.
No irritation, absorb more, completely natural, pocket friendly, Suitable for sensitive skin, no discomfort. Highly recommended for all ladies but specially for young girls. Organic is always better with affordable price.
Super comfortable!
This is amazingly comfortable and refreshing! Specially considering the hot and humid weather in Dubai.. it was a very pleasant wear through the day time. Much needed product.. so glad organic pads are finally available here!
Excellent Comfort-wise
Comfortable fit and light weight.
One of best organic products in hygiene care
I was looking for organic product for use during period and bought LiZZOM, it's super thin, soft and very comfy, highly recommend it for long duration dry feel and comfort, especially liked the odor free feeling given it's made from natural materials.