OUR DIFFERENTIATORS
WE'RE IN IT FOR GOOD
Toxin And Dioxin - Free

Non-Bleached And Fragrance - Free

Super Absorbent

Creates Less Carbon Footprint

95% Biodegradable

CHOICES THAT MAKE ALL THE DIFFERENCE.

Period is a dirty word. Sadly, the industry even dirtier. What does that really mean?

Sanitary napkins are made entirely of synthetic materials and plastic that take over 400 to 500 years for the environment to break down. With over 3,000 to 5,000 napkins used over a lifetime of a woman, this means a basic sanitary napkin used perhaps 130 years ago is still around.

Because Sanitary Napkins are classified under the category 'medical products' companies are exempt from listing their ingredients. A generic napkin is created using cotton, harmful dioxins, toxins and plastic. Conventional cotton is grown using insecticides and pesticides that don't just put our health at risk but also endanger the ecosystems around them whilst pulling on vast amount of resources.

When we began our research, we wanted to create a product that was as good for the environment as for you. Organic cotton is a much cleaner raw material than conventional cotton but it also requires a large amount of resources to produce. That's why we chose Organic Bamboo and Corn to create a cleaner, safer, more absorbent and compostable sanitary napkin.



We source our material from OEKO-TEX, OK compost, FSC, and BPI certified suppliers. We do not add anything at our end. This declaration is based on raw material supplier certificates organic certified ECOCERT # 2018-95762-2-117561-2019. BPI Certificate # 900158-2, OK Compost # 015-1726-A FSC.
Customer Reviews
100
reviewers would recommend this product
Write a Review
02/01/2022
Agata

United Arab Emirates
I recommend this product
My all time favourite
I buy this pack of 3 multiple times per year and these are my go to pads every month! I'm so grateful that I found this awesome brand and can't recommend them enough.
11/06/2021
Sandhya S.

United Arab Emirates
I recommend this product
Gud product
Safe and healthy as its natural.
07/02/2021
Ruxana A.

United Arab Emirates
I recommend this product
Good
Material is very soft and causes no itching. Overall good product. Would highly recommend.
08/12/2020
Bhupali M.

United Arab Emirates
I recommend this product
Must have!
This product does more than what a woman can ask for during time of month. Considering the current extreme temperatures in Dubai and having to move out for long hours, a Cool, comfortable, light and super absorbent SP is truly a relief. Plus being environmental friendly-biodegradable makes it more special.
08/10/2020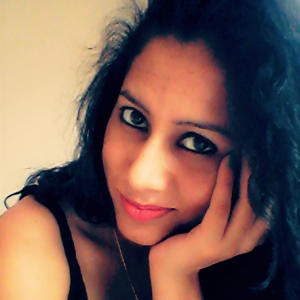 RK
Ruchi K.

United Arab Emirates
I recommend this product
Always pleasure buying from Lizzom
I am always happy to contribute to organic and natural products. Love using Lizzom, always my favorite.
07/03/2020
Garima L.

United Arab Emirates
I recommend this product
Super comfy
Very comfortable (as if it's not there), soft, dry and highly absorbent.
06/24/2020
Agata

United Arab Emirates
The best pads I've ever had
These pads are really amazing, super gentle to the skin and they don't leak. I'm so glad I found something that is relatively environmentally friendly and less harmful than the usual stuff. And this pack of 3 is perfect! This is the second time I bought it and I will keep buying it regularly. Thank you for this great product!
06/18/2020
Ria A.

United Arab Emirates
It was fresh and the thought that its organic makes me at ease and also its a long pad which is good the only issue is i can easily feel the wetness and had to change more than i usually do. I think itll be best to make it thicker and so we would not feel uneasy because of the wetness feel which i dont feel in my previous pad.
05/06/2020
Jade P.

United Arab Emirates
Product review
I am very happy with the product, comforted in the fact that it is a natural product and biodegradable. I would like to chat to someone in the company about taking this product outside the UAE borders if someone could kindly contact me?